The Nepa Black Chamber attended the NAACP freedom fund to show solidarity with fellow orgs of color.
Rashida Lovely received Audrey Spence Community Services Award, which is bestowed upon an individual or organization that has given time and resources to the community at large.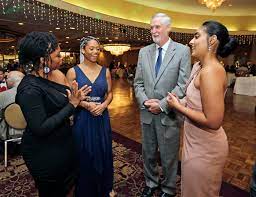 Honorees had a moment to enjoy congratulatory conversation before the event kicked off. The event attendees numbered in the hundreds. The theme of the Freedom Fund was "Unity in the Community".